Get the most reliable UPS, from the best online UPS dealers in Nairobi, Kenya
Product Features
APC Smart-UPS 750VA LCD 230V
Apc 750va has  intelligent and efficient network power
 protection
 from entry level to scaleable runtime. Ideal UPS for servers, point-of-sale, routers, switches, hubs and other network devices.
Includes: CD with software, Documentation CD, Smart UPS signaling RS-232 cable, USB cable.
Apc ups 750va review
Network manageable via serial, USB or optional ethernet. Includes Powerchute® Business Edition Software for convenient monitoring and control, safe operating system shutdown and innovative energy management capabilities.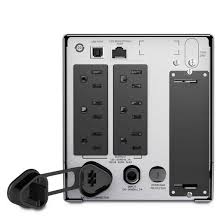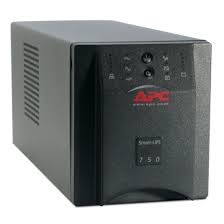 The Apc 750va ups specifications
Patented green 
operating
 mode achieves efficiencies over 97%. Smart-ups was the first network UPS to be Energy Star certified. Intelligent battery management, pioneered by APC, maximizes battery performance and life through intelligent, precision temperature compensated charging. Dynamic battery replacement date indicator and automatic self tests insure battery reliability and warn in advance of needing replacement. Convenient, easy to connect, hot-swappable battery modules provide battery replacement without powering down. Designed and manufactured by APC for over 23 years, Smart-UPS is the world's most trusted network UPS with over 25 million units sold.
Avoids costly power problems by keeping your IT equipment and data safe and available
Network grade power conditioning protects from damaging surges and disruptive noise. Solid state automatic voltage regulation boosts low input voltage up to 30% and trims high voltage up to 12% without battery operation. Reliable battery back-up capacity to power through outages or gracefully shutdown systems.
Apc smart-ups 750 service manual
Intuitive LCD interface provides clear
 information
 with the ability to configure the UPS locally with easy to use navigation keys. Over 15 different programmable settings including switched outlet group control allow for application specific settings, thresholds and notifications.
Peace of mind that comes with full equipment compatibility and reliability of a leader
Provides pure sine wave output which is recommended by server
 manufacturers
 using active power factor corrected (PFC) power supplies. Safety agency tested and approved means that you can deploy Smart-UPS with confidence that they meet or exceed the industry's most rigorous standards.
| | |
| --- | --- |
| Product Description | APC Smart-UPS 750 LCD – UPS – 500 Watt – 750 VA |
| Device Type | UPS – external |
| Weight | 13.18 kg |
| Input Voltage | AC 230 V |
| Output Voltage | AC 230 V ( 47 – 53 / 57-63 Hz ) |
| Power Capacity | 500 Watt / 750 VA |
| Output connector(s) | 6 x power IEC 320 EN 60320 C13 |
| Battery | Lead acid |
| Run Time (Up To) | 5 min at full load |
| Networking | RS-232, USB |
| Dimensions (WxDxH) | 13.8 cm x 36.3 cm x 16.1 cm |
| Manufacturer Warranty | 3 years warranty |