Unbounded Design, Unrivaled Toughness. Get the Asus FG505G Core I7 Gaming Laptop For Unrivalled Experience, Now Available In Nairobi, Kenya.
Asus FG505G Core i7 will change the way you look at gaming laptops. It exceeds expectations, boasting impressive hardware and a compact, aggressively-designed chassis that's exceptionally tough. Asus FG505G has a gaming desktop-inspired keyboard with RGB-backlit keys, a highlighted WASD key group, and Overstroke technology for fast and precise control.
With a cutting-edge IPS-level NanoEdge display, and a MIL-STD-810G test certified durability, the Asus FG505G Core i7 delivers an immersive gaming experience without breaking the bank!
IPS-LEVEL NANO EDGE DISPLAY: EXTREME IMMERSION ON AN ULTRAFAST DISPLAY
The new NanoEdge design has an even thinner 6.5mm bezel for extreme immersion in a much more compact package. FG505G features an IPS-level panel with up to an ultrafast 144Hz refresh rate for supersmooth gameplay with minimal motion blur. A 100% sRGB color gamut and wide-view angles ensure vivid and consistent colors, even when you're viewing it from extreme positions.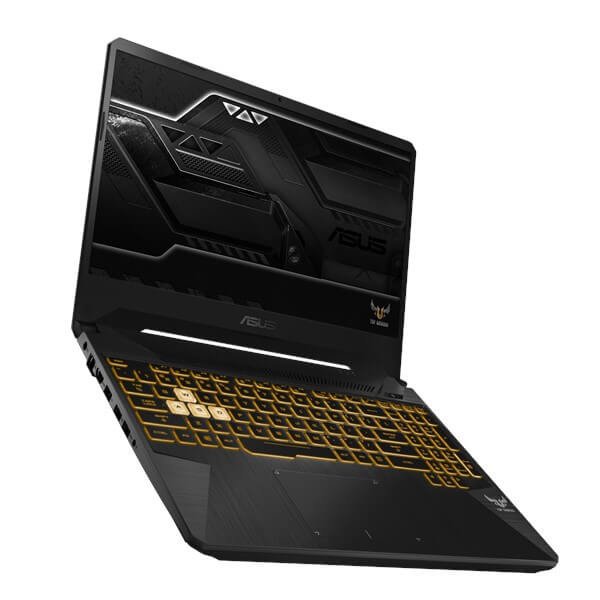 TOUGHER THAN STANDARD
Infused with the spirit of The Ultimate Force (TUF), the Asus FG505G Core i7 passes a series of rigorous MIL-STD-810G tests, successfully surviving varying conditions including solar radiation exposure, high altitude, and temperature extremes. It's certified to endure day-to-day use, from accidental knocks to sudden drops on a desk. Durable and stable, FG505G has been pushed to the limit to ensure only the very best for gamers.
SOLIDLY BUILT
The Asus FG505G Core i7 has three stand-out designs that exude toughness and power. Its aluminum Gunmetal Grey or black plastic cover features the distinctive Radiating-X design with a complementary sand-blasted or brushed finish. The hexagonal design on the underside of the laptop provides additional structural rigidity, completing the laptop's modern and aggressive lines.
DESKTOP-INSPIRED RGB-BACKLIT KEYBOARD
FG505G has a keyboard that's optimized for gaming, featuring RGB-backlighting* across all zones that can be controlled via the TUF Aura Core panel so you can express your own unique style. Exclusive HyperStrike technology ensures more accurate typing and improved ergonomics thanks to a desktop-inspired layout with a highlighted WASD key group, broader space bar, isolated arrow keys, and recognizable gaps between the function keys. In addition, Overstroke technology registers keystrokes faster for precise and effortless control.
UNSTOPPABLE GAMING FIREPOWER
Despite its compact size, the Asus FG505G Core i7 packs the punch of a full-fledged gaming desktop. It's powered by up to an 9th Generation Intel® Core™ i7-8750H hexa-core processor for speeds of up to 3.9GHz. With six cores and up to 23% more powerful than the previous generation, this latest processor allows for faster, more efficient multitasking, including simultaneous gaming, recording, and live-streaming. FG505G can also be specified with up to NVIDIA® GeForce® GTX 1060 graphics for vivid visuals and super smooth gameplay.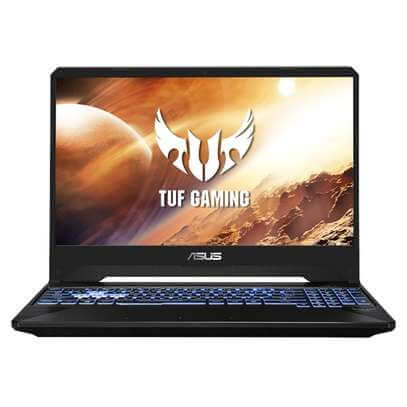 HYPERCOOL TECHNOLOGY 

IMPROVES DURABILITY OF THE FG505G
ASUS-exclusive HyperCool technology comprises of the Anti-Dust Cooling (ADC) system and Fan Overboost technology to ensure exceptional cooling during gaming marathons. Furthermore, cooling is also improved by the patented trapezoid-cut lid and intelligent parallel fan placement.
IMMERSIVE DTS SURROUND SOUND
The Asus FG505G Core i7 has the DTS Headphone: X™ technology which delivers immersive, high-fidelity 7.1-channel virtual surround sound for theater-quality audio, even when you're using a headset. It features optimized settings for games, sports, and movies, and has a built-in equalizer for additional fine-tuning.
FASTER SPEEDS, WIDER COVERAGE
FG505G features one of the fastest Wi-Fi standards available — the latest Intel 802.11ac Wave 2 boasts data transfer rates of up to an incredible 1.7Gbps — 12X faster than baseline 802.11b/g/n! Additionally, the 2×2 MIMO configuration provides up to 30% wider coverage than a 1×1 setup. Stream your favorite movies in high-resolution or play online with fewer connection drops, even if FG505G is farther away from your router.
LOAD GAMES FASTER
The 1TB 5400rpm FireCuda SSHD loads games more than 2X faster than 5400rpm HDDs found in rival laptops. FireCuda's flash memory acts like a cache, saving frequently used data without accessing the hard drive to lower power consumption and improve performance.
HIGH-PERFORMANCE MEMORY
Get ready for some serious multitasking — the Asus FG505G Core i7 pairs its Hexa-core processor with up to 16GB of dual-channel DDR4 2666MHz memory for improved performance and energy efficiency.
I/O PORTS WITHIN EASY REACH
FG505G features a host of I/O ports including a single USB 2.0 and two USB 3.1 Gen 1 Type-A ports for your gaming peripherals, as well as HDMI 2.0 to connect to an external display. All ports are situated on the left side of the laptop so there's nothing to interfere with right-handed mousing.
COMPLETE YOUR LOADOUT
The Asus FG505G Core i7 is bundled with the latest TUF Gaming accessories. The TUF Gaming backpack features a large internal compartment with dividers so you can safely store and transport FX505 and all your peripherals to LAN parties and tournaments. The TUF Gaming M5 mouse is the perfect foil for FX505. Durable and ergonomic, it features six programmable buttons, low-friction feet, and even has customizable lighting effect.
Summary
Condition: New
Brand: Asus
Laptop model: FG505G
Screen Size: 15.6 Inches
RAM: 16 GB
Hard Drive: 1,000 GB
Make your order of the Asus FG505G Core i7 now and have it delivered to your doorstep within 24 hours if you are out of Nairobi and within the same day if you are within Nairobi and its environs.
We are Located at;
Yamazaki Mall shop D6, Rahimtulla trust building along Moi Avenue opposite Bihi Towers.
Call Us: 0721999440/ 0112544330 for more Information .